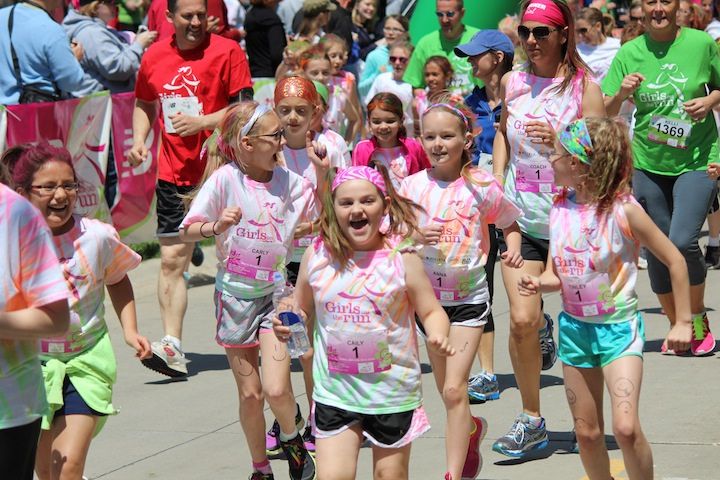 Inspiring Girls to Be Joyful, Healthy and Confident
Girls on the Run is a transformational, positive youth-development activity for girls in third through eighth grade. We teach life skills through dynamic, interactive lessons and running games. The season culminates with a celebratory 5K run/walk. The program goal is to unleash confidence through accomplishment while establishing a lifetime appreciation of health and fitness. Girls on the Run of Nebraska is a nonprofit independent council of Girls on the Run International, which has a network of nearly 200 councils that collectively serve 200,000 girls annually across North America. 
---
Girls on the Run of Nebraska
Girls on the Run of Nebraska offers after-school programming that combines friendship, fun and a training for a 5K to promote healthy lifestyles and self-respect in third- through eighth-grade girls. Our nonprofit organization uses a nationally standardized curriculum that incorporates exercise, education and mentoring to create a positive athletic experience for young girls. There are two programs: Girls on the Run for third- through sixth-graders; and Heart & Sole for middle schoolers.
Girls on the Run teams meet for 75 minutes twice a week to play running games and discuss topics that matter to pre-teen girls. Along the way, the girls learn about themselves, their teammates and their ability to do more than they think they can.
Each meeting is led by trained female coaches that guide and mentor girls through an uplifting curriculum. GOTR lessons incorporate valuable life skills like:
teamwork
health and wellness
positivism
communication
goal-setting
GOTR's non-competitive program helps strengthen girls physically and emotionally as they train to complete a 5K (3.1 mile) walk/run. Positive attitudes and perseverance are valued over running ability, and every GOTR girl is a Superstar regardless of speed. Each team hosts an on-site "practice 5k" during the regular season and participants receive a ribbon for their achievement. Participation in a regional GOTR 5K in communities across Nebraska requires a separate registration and entry fee.